Product Details
High quality modular Lobster freediving neck weight.
Specifically designed for use in freediving activities.
Great for pool training and for use in competition.
Unique ergonomic and hydrodynamic design featuring special silicone grip mechanism for high comfort, which allows removing load from the collarbone and optimal buoyancy and weight distribution making overall propulsion underwater more streamlined and efficient.
The Lobester neck weight is designed to prevent overload on the athlete's neck and is shaped to allow bringing the hands together above the head during swimming.
A flexible array of modular weights follows the motion of the dorsal vertebrae, without restricting the athlete's movement in any way.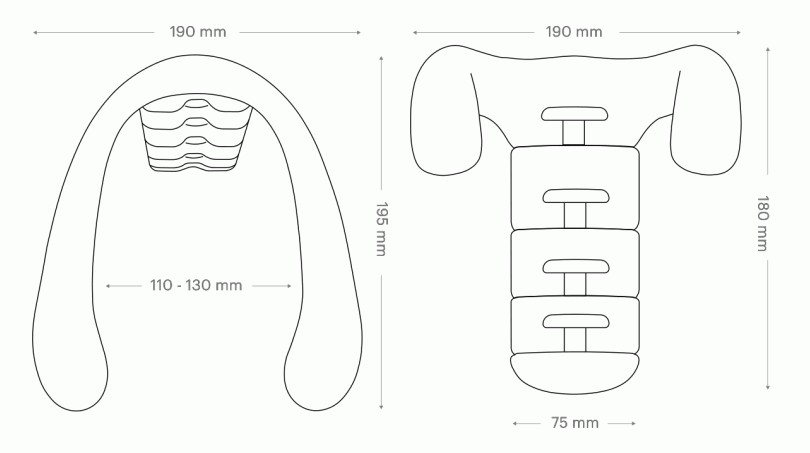 Warranty:
1 Year warranty for materials and craftsmanship
Shipping:
Worldwide shipping - calculated
Material:
Rubber, Silicone, Steel
Customers who bought this product also viewed
| | | | | |
| --- | --- | --- | --- | --- |
| | | | | |
Product Questions
No questions found for this product
Customer Reviews
Great product
the lobster is the best neck weight in the world
Lobster 4 kg black purchase
Production very quickly but unfortunately very long delivery time to Germany. Was with customs for over a month. Top quality and unique with variable weight. Distance diving is now even more fun. Greetings from Dresden