Product Details
Kids rubber swimming fins with full foot pocket.
Made from 100% high quality rubber.
Ideal for swimming learning and teaching.
Sku:
Kids Rubber Swimming Fins
Shipping:
Worldwide shipping - calculated
Customers who bought this product also viewed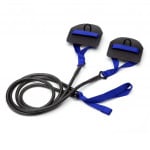 Product Questions
No questions found for this product
Customer Reviews
Share your experience and knowledge of this product with other customers...