How to correctly measure my foot length?
In order to correctly measure the length of your foot, please follow the measuring guide in the illustration below. Foot measurements should be made while standing on your feet on a flat surface.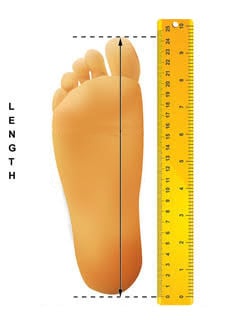 To determine which foot pocket size is right for you, please refer to our universal shoe size conversion chart.