Product Details
Hyperstretch Beoge camouflage jacket for freediving and spearfishing from Elios.
The jacket is made of high quality soft Yamamoto-45 neoprene, the most advanced and comfortable neoprene available.
Open-cell inside for maximum warmth / Hyperstrech Nylon outside for maximum protection and durability.
Elastic, soft and durable. Elios propriety cut and technique guarantees unmatched comfort.
Great for improving thermal insulation in the winter and in cold waters or as a light wetsuit top in warmer waters.
Sku:
Elios Hyperstretch Green Camo Dive Vest
Shipping:
Worldwide shipping - calculated
Material:
Yamamoto-45 Neoprene
Thickness:
3 mm, 5 mm, 6 mm, 8 mm
Customers who bought this product also viewed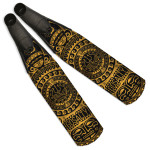 Product Questions
No questions found for this product
Customer Reviews
Share your experience and knowledge of this product with other customers...